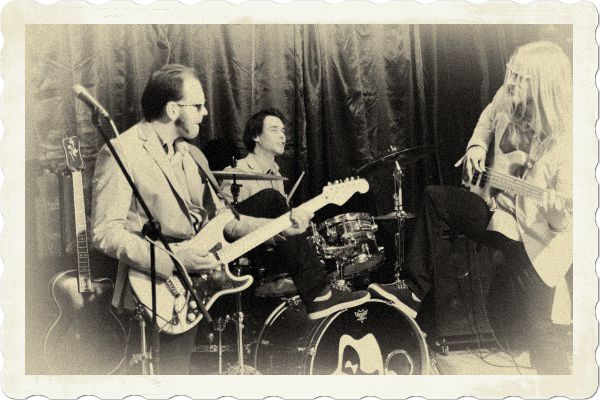 Rock´n´roll
Na kolena – Ivan Hlas (Šakalí léta)
Jednou mi fotr povídá – Ivan Hlas (Šakalí léta)
Rockin' all over the world – Status quo
Johnny B. Goode – Chuck Berry
Rip it up – Little Richard
Trezor – K. Gott
Jailhouse rock – Elvis Presley
This cats – Brian Setzer
Hound dog – Elvis Presley
Bad moon rising - Creedance Clearwater rev.
Blues na cestu poslední - Mišík a ETC.
Twist and shout – The Beatles
Pop/rock
Here comes the sun – The Beatles
What´s Up - Four none Blondes
Hotel California – The Eagles
Walkin' on sunshine – Katharina and the Waves
Don´t Speak - No Doubt
Two princes – Spin doctors
Loosing my religion – R.E.M.
Summer of 69 - Brian Adams
I'll be there for you – The Rembrandts
Stand by me – Ben E King
Amerika - Lucie
On my head – Dan Bárta
Píseň hraboše – Dan Bárta
Šťastnej chlap - Lucie
Dětské šaty – Petr Kalandra
500 miles – The Proclaimers
Every breath you take – Sting
Again – Lenny Kravitz
Kiss Me - Sixpence none the Richer
Torn - Natalia Imbruglia
Ironic - Alanis Morrisette
All I wanna do - Cheryl Crow
When you´re gone - Brian Adams feat. Mel C.
Ploužáky
Nad stádem koní - Buty
Crazy - Aerosmith
I don't wanna miss a thing - Aerosmith
Slunečný hrob – Blue Effect
Knockin' on heaven's door – Guns 'n' roses
Perfect day – Lou Reed
Still got the blues – Garry Moore
Sen - Lucie
Stand by me – Ben E King
Soul
Rome wasn't build in a day - Morcheeba
My girl – The Temptations
Sitting on the dock of the bay – Otis Redding
Hey Joe – Jimi Hendrix
Happy – Pharrell Williams
Chevrolet – Robben Ford
I Try - Macy Grey
I feel good – James Brown
Rockovej nářez
Down on a corner - Creedance Clearwater rev.
Fly away – Lenny Kravitz
I love rock'n'roll – Joan Jett
Sweet home Alabama – Lynyrd Skynyrd
Born to be wild - Steppenwolf
Good times bad times – Led Zeppelin
The kids aren't alright – The Offspring
Purple Haze – Jimmi Hendrix
Fire - Jimmi Hendrix
Keep on Runnin´
Máma, táta – Hudba Praha
Na ptáky jsme krátký – J. Ledecký
Smoke on the water – Deep Purple
I need somebody – Brian Adams
Don't stop me now – The Queen